MISALLA is an Industrial Insulation Company located in Egypt, and have been operating under this scope since 1978. As a quality driven organization, Misalla puts special attention to the training of our insulation staff in the latest technology and work procedures to ensure that the final product and service, which is signed
over to our clietns, is according to requested specifications. Technical ability, quality workmanship, professional presentation, and on time delivery are just few of the characteristics demanded by our clients in order to seamlessly mesh with the operating procedures of the contracting multinational. Misalla has proven to fit these characteristics and much more in becoming a chosen partner by several international firms for major projects conducted in Egypt and off shore. Our reputation gained through the years is an asset that can never be quantified.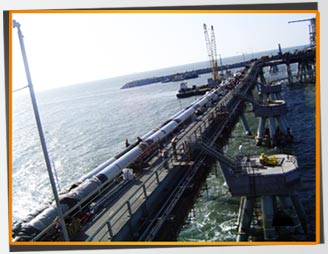 Installation techniques are very critical to the success of proper insulation, therefore Misalla places special to the continuous training and monitoring for quality purposes. Misalla manufacture Polyisocyanurate foam insulation under a trade name of

for cold and cryogenic applications.
Misalla also manufacture High Density Polyurethane pipe supports under trade name of

. The Input materials and chemical systems are provided and technically supported by

. Misalla products are manufactured to the highest quality standards under a quality control system conformed to ISO 9001:2008.
Misalla fabricate FOAMGLAS which is a product of Pittsburgh Corning EUROPE. The high quality fabrication is conformed to ASTM C552 and PCE FABWARE Quality Plan."